tomewing said: Prog LP covers
There are a lot of fantastic prog album covers—the more Tolkein or Asimov the better, I say.
Paladin: Charge! The perfect prog album cover. Roger Dean's painting promises the spoils of paleo-futuristic war to all who listen.
Still Life: Still Life Expert use of a gatefold—most Vertigo LPs looked great, but this one takes the gold.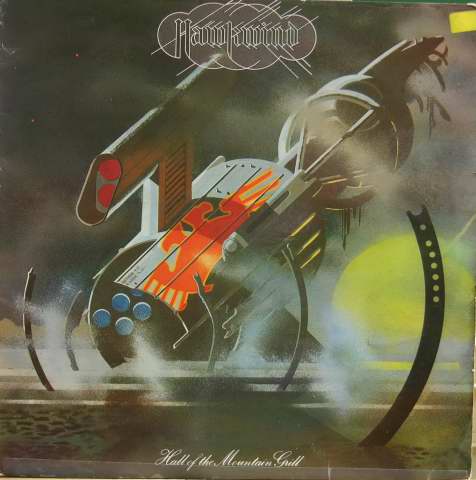 Hawkwind: Hall of the Mountain Grill We set out to explore the universe, and then we crashed in a swamp. Funny how things work out sometimes, innit?
Pink Floyd: Atom Heart Mother No, really. I love this cover. Pink Floyd were feeling boxed in by the space rock and progressive rock tags, so they put a simple picture of a cow on the cover of this album to emphasize their bonds to this world. Plus, I love that cow—she looks so bemused by the photographer.
There are plenty of honorable mentions, and I am thinking of doing a little series on them as I wrap up my UK prog series.