Juana likes music: Am I the only one who cares... →
davebloom: juanalikesmusic: sctttnnnt: juanalikesmusic: Lately I've been thinking that this blog is exactly the opposite of what anyone would like to read: I write about music from almost 20 years ago, I write really long post with long paragraphs, I have no idea what it's going on in the current music scene (this is only half true), I write about… For the record 1994 is arguably the...
2 tags
5 tags
6 tags
5 tags
2 tags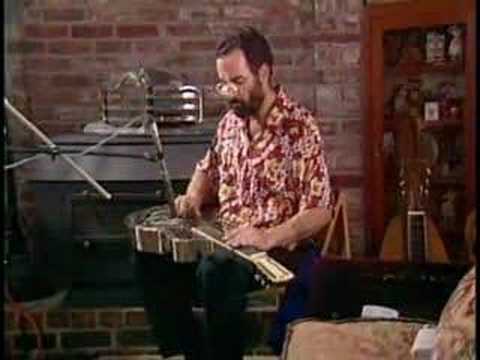 6 tags
4 tags
5 tags
2 tags
Hey, so: what's your favorite music from 1977?
jonathanbogart: (Songs, albums, compositions, whatever. If you have any. If you even consider music in chronological terms.) '77 was a pretty outstanding year, so because I haven't been around here for a while (end of semester craziness), my 35 favorite LPs, alphabetically: Arvo Part: Tabula Rasa Ali Farka Toure: Africa & the Blues Ambassadeurs International: Mandjou The...
3 tags
8 tags
6 tags
7 tags
6 tags
everygreatsongever: Donald Byrd: I've Longed And...
2 tags
7 tags
This article hit the nail on the head, but also... →
cureforbedbugs: dynamofire: "Women are usually better than men at writing about women, because women have felt the distinct stab in the soul that happens when their gender is pulverized through oppressive language … In writing poorly, male writers tacitly admit that women can do a better job." Women may usually be better than men at writing about women, and certainly it's easy to find...
6 tags
The Kinks: "Come Dancing" (State of...
Yr Own 5-10-15-20
markrichardson: 5-10-15-20 is a regular feature on Pitchfork where we ask musicians about the music from their lives in 5-year intervals; I've done fun interviews with Johnny Marr and John Cale. If you wanted to do one I'd love to read it. I'll add mine at some point. You could give the year for each age. 5:  (1985) My memories of being five are not clear. I can tie specific moments to the...
7 tags
5 tags
7 tags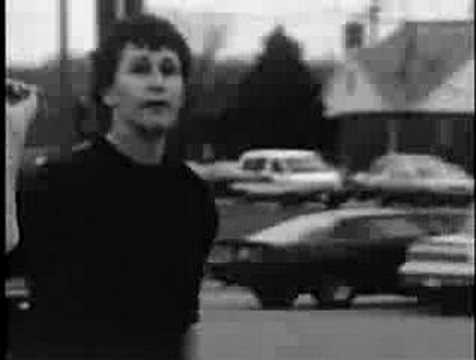 6 tags
"The reason why the Stuff White People Like humor genre has so many holes in it..."
– This is actually a super important point - too often class issues in the US are obscured by issues of race. GJ, Martin Douglas (via likeapairofbottlerockets) Martin makes this point so well.
5 tags
"Like the fraternity of smokers, there's a fraternity of insomniacs, the disquiet..."
– A lifelong insomniac (Chloe Aridjis) recalls her struggles in getting to sleep. (via Granta) Hoo yeah. I've never read anything that describes the sleep-deprived so well as harboring a "low, tired crackle beneath the surface." Also, elsewhere in the piece: "The thought of approaching bed with...
7 tags
2 tags
23 tags
6 tags
4 tags
6 tags
1 tag
9 tags
Problem World: 500 Favorites: Intro →
natepatrin: So a couple months back, in the midst of some oppressively dense misery about the general state of things in music journalism, I started trying to figure out a good, productive way to relax, unwind and try and keep my chops going as far as music writing went. The answer came pretty quickly, because it was a simple one: just pick a bunch of songs and write about them. This is what a...
6 tags
1 tag
Last.fm only knows so much about my listening...
What Last.fm says I listened to most last year (a la screwrockandroll): Artists: Pink Floyd Genesis The Sea & Cake "Weird Al" Yankovic The Moody Blues  Paul Weller Tangerine Dream Dum Dum Girls Andrew Bird Camel Black Sabbath Amadou & Mariam King Crimson Jethro Tull Maserati Yo La Tengo The Kinks Fleetwood Mac Led Zeppelin Talking Heads Tame Impala (tied...
5 tags
4 tags
5 tags
4 tags
The 50 New Albums I Liked Most in 2012 (More or...
Not much to add to the headline. 1. Godspeed You! Black Emperor: Allelujah! Don't Bend! Ascend! 2. Debo Band: Debo Band 3. Vijay Iyer Trio: Accelerando 4. Lambchop: Mr. M 5. Maserati: VII 6. Andrew Bird: Break It Yourself 7. Sidi Toure: Koima 8. Julia Holter: Ekstasis 9. Menomena: Moms 10. Shearwater: Animal Joy 11. School of Seven Bells: Ghostory 12. Swans: The Seer 13....
4 tags
New Songs I Loved Most in 2012
I squeezed my lists in around a lot of other stuff this year, and I felt like they were a lot more thrown-together than usual. School got very intense at the end of the fall semester, and on top of two part-time jobs, there wasn't a whole lot of time to labor over them. Which was maybe good. It forced me to go with my gut. I'm presenting this alphabetically here (sort of, using first...
6 tags
The United States and Guns
On Friday, I'd just arrived at my second job when someone, looking at his phone, gasped loudly and said, "My God, twenty people!" I hadn't yet heard about Friday's shooting in Newtown. I'd been in the car. He said it happened in Connecticut, but he didn't know where, and my mind started racing. My mother and my sister-in-law both teach in public schools...
7 tags
6 tags